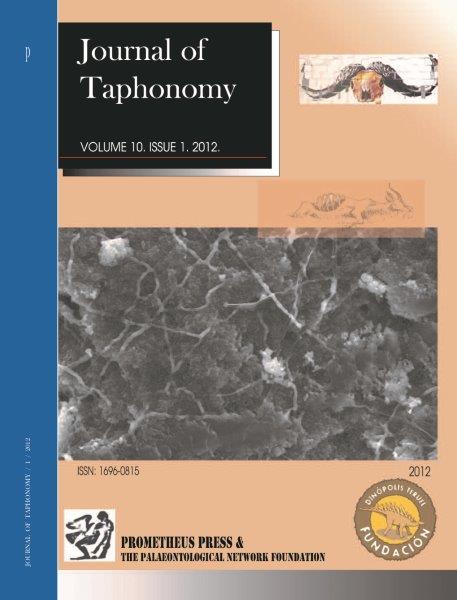 Small Mammal Bone Modifications in Black- Shouldered Kite Elanus caeruleus Pellets from Algeria: Implications for Archaeological Sites.
Karim Souttou, Abdessalam Manaa, Emmanuelle Stoetzel, Makhlouf Sekour, Adel Hamani, Salaheddine Doumandji, Christiane Denys.
Keywords: NEOTAPHONOMY, REGURGITATION PELLETS, NORTH AFRICA, DIURNAL RAPTOR

Much More Than It Was Expected: Preservational Differences of Diaphysis and Epiphyseal Ends of Guanaco (Lama guanicoe) Long Bones in Southern Patagonia (Argentina).
Juan Bautista Belardi, Diego Rindel, Tirso Bourlot.
Keywords: SOUTHERN PATAGONIA, DIAPHYSIS/EPHYFISIS, OPEN-AIR SITES, BONE MINERAL DENSITY, WEATHERING/ABRASION