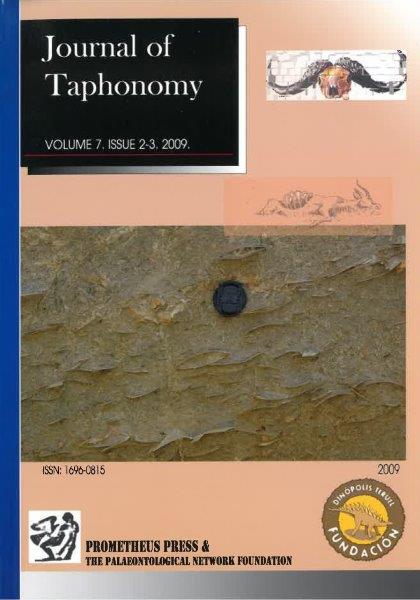 Charcoal Taphonomy: The Study of the Cell Structure and Surface Deformations of Pinus sylvestris type for the Understanding of Formation Processes of Archaeological Charcoal Assemblages.
Ethel Allué, Itxaso Euba, Alex Solé.
Keywords: CHARCOAL TAPHONOMY, PINUS SYLVESTRIS, NE IBERIAN PENINSULA, WOOD DECAY, COMBUSTION, POST-DEPOSITIONAL PROCESSES, FIREWOOD MANAGEMENT

Toothmarks on Micromammal Remains from Level TE9 of Sima del Elefante (Sierra de Atapuerca, Burgos, Spain).
Mª de Lluc Bennàsar, Isabel Cáceres, Gloria Cuenca-Bescós, Juan Rofes.
Keywords: SIMA DEL ELEFANTE, ATAPUERCA, TOOTHMARKS, TALPA CF. T. EUROPAEA, MUSTELA PALERMINEA, MUSTELA NIVALIS, BEREMENDIA FISSIDENS