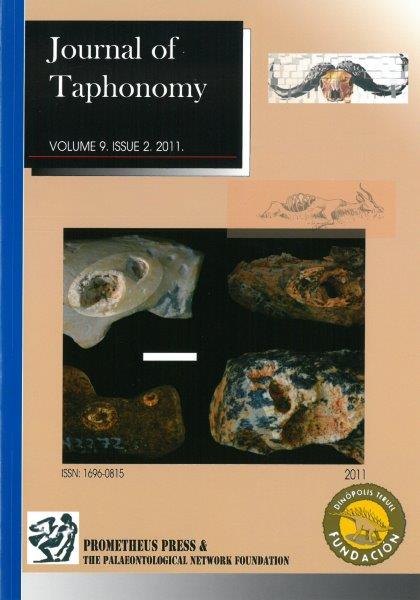 The Functioning of a Natural Faunal Trap in a Semi-Arid Environment: Preliminary Investigations of WZM-1, a Limestone Sinkhole Site Near Wadi Zarqa Ma'in, Hashemite Kingdom of Jordan.
James T. Pokines, April Nowell, Michael S. Bisson, Carlos E. Cordova, Christopher J. H. Ames.
Keywords: WADI ZARQA MA'IN 1, SINKHOLE, FAUNAL TRAP, BARN OWL, TYTO ALBA, JORDAN, TAPHONOMY
Taphonomy of Bones from Baboons Killed and Eaten by Wild Leopards in Mapungubwe National Park, South Africa.
Travis Rayne Pickering, Jason L. Heaton, Sarah E. Zwodeski, Kathleen Kuman.
Keywords: FELID PREDATION, PRIMATE MORTALITY, SKELETAL PART REPRESENTATION, BONE SURFACE MODIFICATIONS, SWARTKRANS CAVE