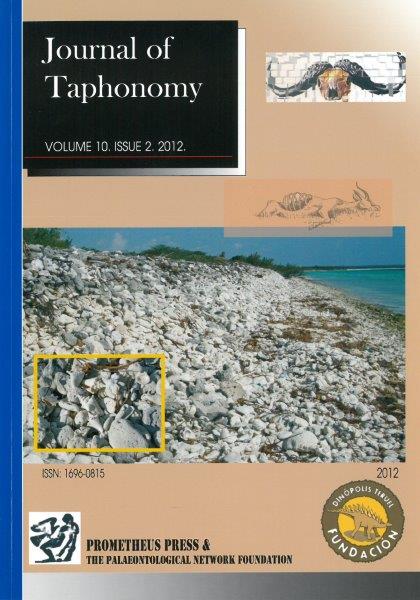 Can Colour Be Used as a Proxy for Paleoenvironmental Reconstructions Based on Archaeological Bones? El Harhoura 2 (Morocco) Case Study.
Yannicke Dauphin, Roland Nespoulet, Emmanuelle Stoetzel, Mohamed Abdeljalil el Hajraoui, Christiane Denys.
Keywords: BONE COLOUR, EL HARHOURA 2, RODENTS, TAPHONOMY, PROXY

Recent Indian Porcupine (Hystrix indica) Burrows and their Impact on Ancient Faunal and Human Remains: A Case Study from Tel Zahara (Israel).
Liora Kolska Horwitz, Susan L. Cohen, Wieslaw Wi?ckowski, Henk K. Mienis, Jill Baker, Emilia Jastrzebska.
Keywords: HYSTRIX INDICA, NEAR EAST, TEL ZAHARA, PORCUPINE BURROWS BONE DAMAGE, BIOTURBATION