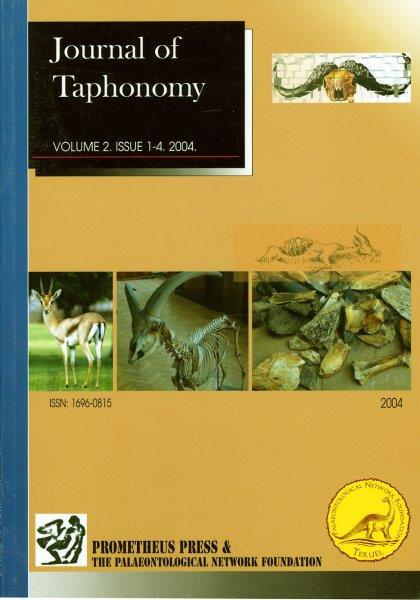 Beyond Cautionary Tales: A Multivariate Taphonomic Approach for Resolving Equifinality in Zooarchaeological Studies.
Guy Bar-Oz, Natalie D. Munro.
Keywords: TAPHONOMY, SKELETAL PART REPRESENTATION, EQUIFINALITY, MULTIVARIATE APPROACH, GAZELLE, EPIPALEOLITHIC, LEVANT, GREASE AND MARROW PROCESSING; DENSITY-MEDIATED ATTRITION
Body Part Representation and Seasonality: Sheep/Goat, Bird and Fish Remains From Early Neolithic Ecsegfalva 23, SE Hungary.
Anne Pike-Tay , László Bartosiewicz, Erika Gál, Alasdair Whittle.
Keywords: SEASONALITY, EQUIFINALITY, BODY PART REPRESENTATION, TAPHONOMY, SKELETOCHRONOLOGY, ZOOARCHAEOLOGY, KÖRÖS CULTURE, NEOLITHIC HUNGARY